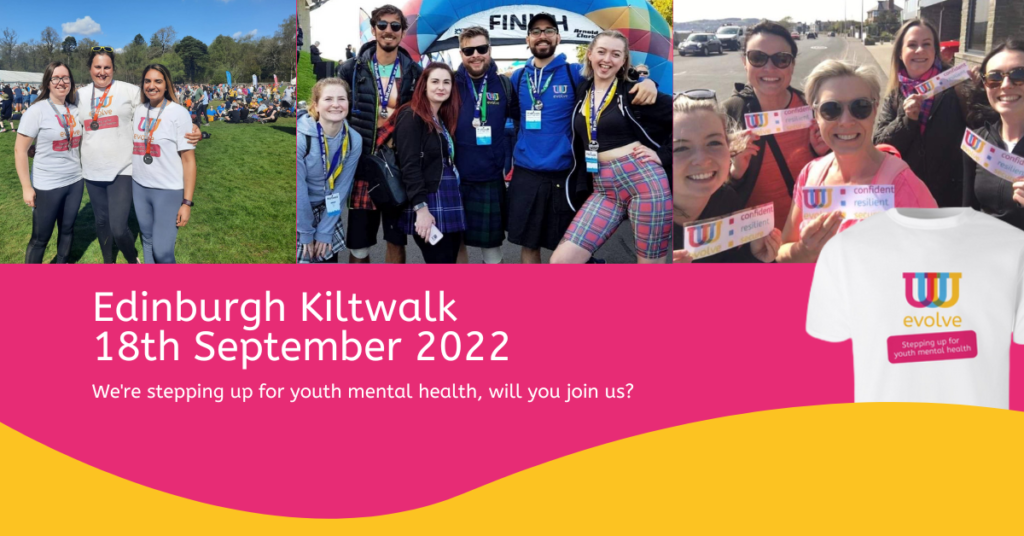 Kiltwalk 2022
Supporting Edinburgh's young people couldn't be easier with the 2022 Edinburgh Kiltwalk. Whether you want to take part yourself, form a team, or donate from the comfort of the couch – your support through the Kiltwalk goes the extra mile to changing young lives in Edinburgh.
Taking part
The Edinburgh Kiltwalk is a fantastic event, with opportunities to win prizes (including a new car!), 50% top-up funding on all of your sponsorship, and a party at Murrayfield Stadium where you will end your walk! It's a brilliantly positive day, inclusive to all ages and abilities with three route options, and brings people together to support hundreds of Scottish charities. We would love if you would consider supporting ours!
Mighty Stride – 24 miles – Check out the route here
Big Stroll – 13 miles – Check out the route here
Wee Wander – 4 miles – Check out the route here
U-evolve are offering a limited number of free places for the Kiltwalk, on a first come first served basis! Thereafter there will be a 50% discount on all places. We ask that if you walk for us with a free/subsidsed place that you commit to raising £100. There are also U-evolve t-shirts for everyone walking in our name, and support to fundraise from tips & tricks to talks in your workplace/online!
You can find out more about the Edinburgh Kiltwalk on their website. For more information on walking for us and to reserve your free place, please get in touch with Emily. Once you're ready, we'll email you your discount code for your free place and instructions on how to register!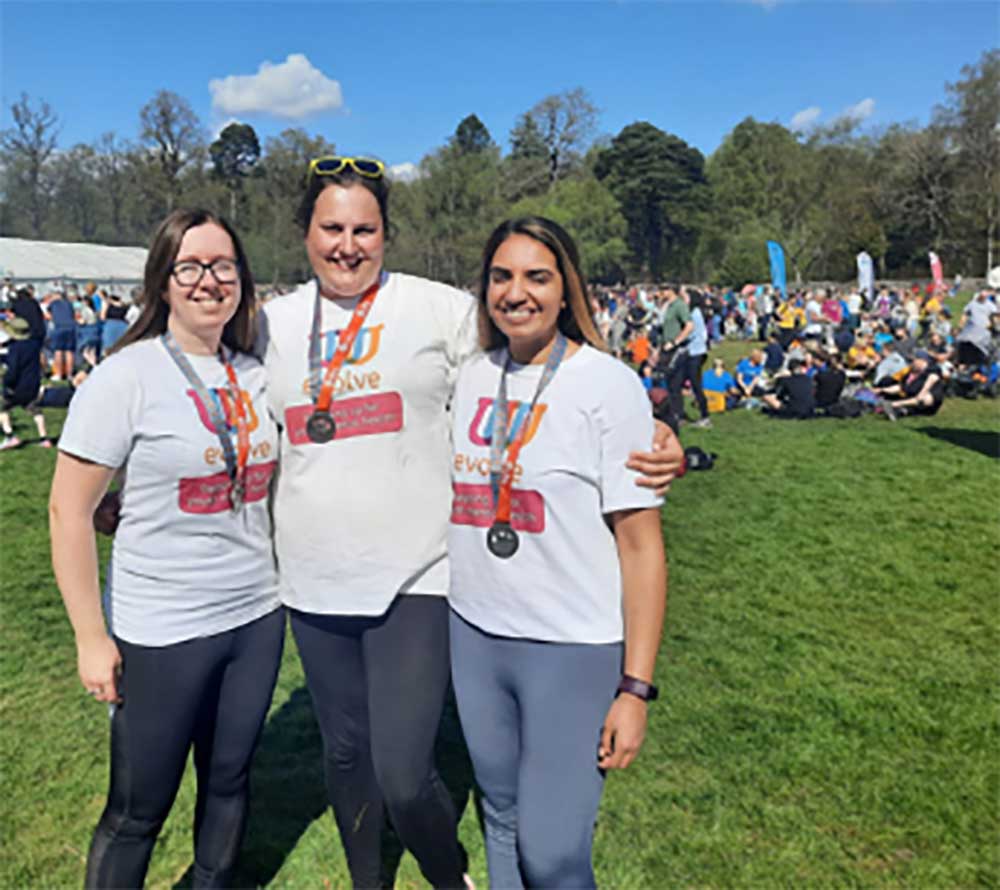 Donate
Every £50 raised provides an hour of Therapeutic Coaching to a young person experiencing mental health problems. And every penny that is donated, is topped-up by 50% by the Sir Tom Hunter Foundation! So, if you donate £10 then we receive £15 – totally free to you and to us!! Every donation to U-evolve is an investment in the future of a young person, and your generosity really goes further when you give via Kiltwalk.
You can sponsor Team U-evolve on our JustGiving page.