How to recognise anxiety and what to do about it
Published: 31 October 2019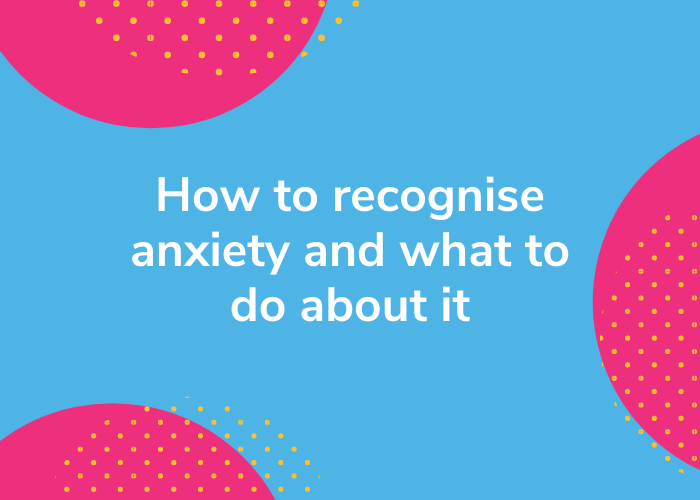 Anxiety is an unpleasant but natural response to stressful situations or changes. Feelings of anxiety are something affect all of us from time to time but if it is something that you are struggling with daily, or is affecting your ability to carry out everyday tasks, then you may be suffering from an anxiety disorder.
Symptoms of anxiety can be physical:
headaches
feeling dizzy or faint
tightness in your chest
racing heart or tingling sensations
difficulty concentrating
breathing faster or slower than usual
muscular pain
or emotional:
feeling 'on edge'
feeling irritable
mind jumping from worry to worry
always on the look out for danger
Anxiety can have more subtle symptoms too, for example you may worry often that something bad is about to happen, or you may have a tendency to imagine the worst case scenarios. You may find yourself avoiding doing things you would normally enjoy, pacing and struggling to relax, or getting flustered easily.
There are many things that cause people to develop anxiety, it may be the result of a series of stressful life events, it may have grown from a 'what-if' thinking style that keeps you constantly on edge, or it may even have familial ties as you are more likely to experience anxiety if someone in your immediate family is a very anxious person.
If you think you may have anxiety, there are strategies that you can use to help reduce your stress. It can help to get things off your chest and relieve the pressure by talking to someone you trust. Don't forget that Samaritans and Anxiety UK both run helplines that you can call if you don't feel you can speak to anyone close to you.
It may also be a good idea to try and manage your stress, for example, by setting aside a specific time to focus on your worries, or by writing them down and keeping them in a separate notebook. This way you can reassure yourself that you haven't forgotten to think about them but you don't have to focus on them all the time.
Looking after your physical health can help you to cope with symptoms of anxiety. Physical activity can be a great way to focus your mind on something else and can even help you to relax. Consider trying a local gym class or even just going outside for a walk! Try to get plenty of sleep as this is when our body processes information and repairs and restores itself. If you struggle to get to sleep it may help to try some breathing exercises or to download an app such as Sleep by Headspace which aims to relieve insomnia. Eating regular, balanced meals will help moderate your blood sugar level and can have a huge impact on your mood and energy levels.
It may also help you to keep a diary and make a note of what happens when you get anxious. This can help you to spot patterns and work out potential triggers for you. You should also write about what is going well for you, living with anxiety can mean spending a lot of time focussing on worries and fears, it is important to remind yourself of the good stuff too!
The NHS have created a really helpful booklet with lots of information to help you better understand your anxiety and lots of exercises to help make sense of what you are feeling and why. You can find it here.
Some of the tools provided in the booklet are:
a diagram to help you identify and understand your problems
a thought diary to help you recognise and challenge unhelpful thoughts
a problem solving exercise to help identify a problem, list potential solutions and try out/review your chosen solution
tips on how to shut off and relax
an exposure plan exercise for tackling avoidance behaviour
If you are struggling with anxiety, you don't have to go through it alone. There are a number of great organisations out there that can help you. Here are some useful contact details.
Anxiety UK
08444 775 774
Anxiety UK provides support and services to those suffering from all anxiety disorders, obsessive compulsive disorder, panic attacks, social phobia, simple phobia, phobia and tranquilliser issues.
Breathing Space
0800 83 85 87
Breathing Space is a free, confidential phone line you can call when you're feeling down.
Samaritans
116 123
Samaritans provides confidential emotional support, 24 hours a day for people who are experiencing feelings of distress or despair, including those which may lead to suicide. You don't have to be suicidal to call us. We are here for you if you're worried about something, feel upset or confused, or you just want to talk to someone.
Bibliography
https://www.mind.org.uk/information-support/types-of-mental-health-problems/anxiety-and-panic-attacks/self-care-for-anxiety/#.XbLNyC3Myu4
https://www.moodjuice.scot.nhs.uk/anxiety.asp
https://www.mentalhealth.org.uk/a-to-z/a/anxiety
Summary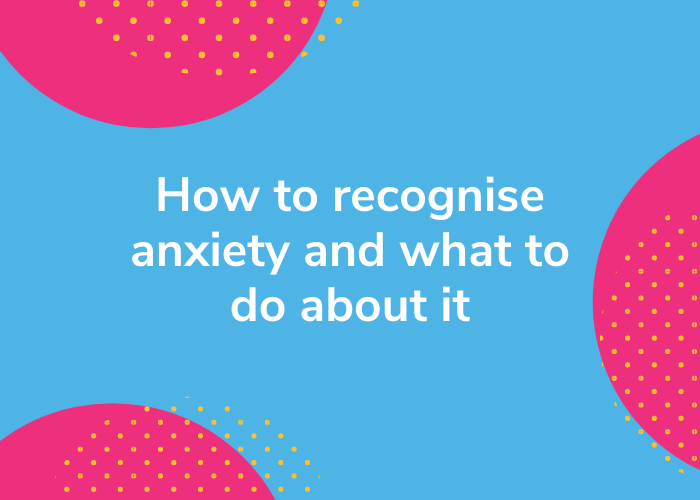 Article Name
How to recognise anxiety and what to do about it
Author
Publisher Name
Publisher Logo